Hello everyone,
For those who could be interested, here is a regional map of one of the valleys in the south part of the Ringing mountains :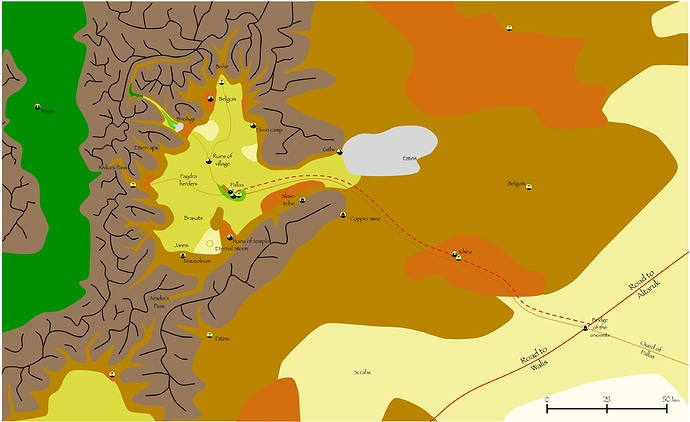 I will use if for a campaign based in the Pallas trading post, which will include a lot of interactions with the other factions of the valley, and exploration of the valley itself.
The forest in the valley in the north (where there is a small river and a quite large lake) is protected by an athasian treant. The Rivka's Pass allows commerce with the halfling clans on the other side of the Ringing Moutains, while Aradia's Pass make it possible to go to the other valley south.
The black lines are depicting the crests of the mountain ranges.
Comments and feedback are welcome !