The Royal Animator is an awesome class. What didn't sit well for me was the fact that it was 10 levels and only 5 levels of advancing spellcasting. Just now I took another look at it and noticed this -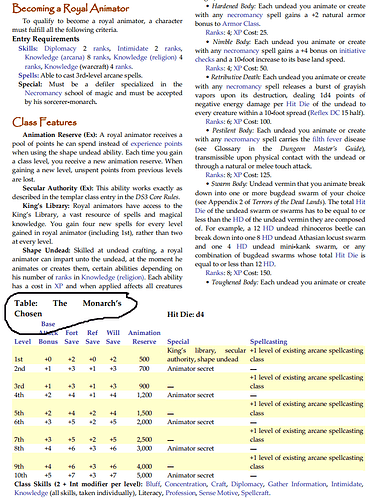 Trivial, perhaps, but it makes me wonder if there weren't other issues with it. Are the saving throws correct?
Caster level is a vital part of creating undead. This class slashes caster level by half. This should be a 7/10 class for advancing spellcasting.