Yes – the issue with what I have is that most of them have labeling. The tracer in my program will try to recreate city markers and labeling with hexes. I need just the terrain. I sliced a very large image of the whole continent into a smaller image to make that one, but it was rather out of focus, so the results were kind of so-so if you drill down. However, it would be better if the image I was working with was more in focus/higher resolution. Even if someone could whip up a blank map of the areas we want to detail, I could work with that, I just need something without labeling.
This is what I was working with. The program had some difficulties in the sea of silt area, because it couldn't really tell what the terrain was. I think the results weren't terrible for what I was working with, but I could do a lot better with a higher res image.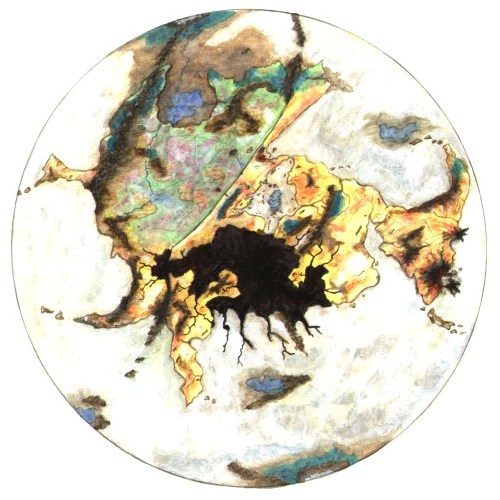 As far as I know, only png and jpeg works for worldographer.
You can edit the images after you make them, so I could clean some stuff up after I got the basic map to work with. The goal would be to make maps for most of the world that were 1 mile per hex or less.
I can make images that are about 2,000 hexes on a side (what I posted was the 472 x 409 version), and have like 4 million or whatever hexes, but I have no idea where I can host them. If I put them on googledrive, you can download them, but it won't generate an image preview b/c they're too large.